Clean Energy Canada | In the face of energy disruption, some Canadian companies are trying harder than others: report
March 14, 2018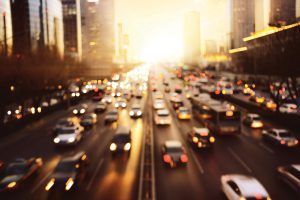 VANCOUVER — Change happens, with or without us. And as the transition to clean energy gains momentum, Canada needs to be deliberate about positioning itself to succeed.
Clean Energy Canada's new report, Energy, Disrupted, identifies five global trends disrupting energy as we know it—and explores whether Canada is keeping pace as markets evolve.
And while some Canadian companies are finding success in clean solutions—Vancouver's Ballard Power is fresh off a record year for revenue—others, notably in Canada's oil patch, are at risk of falling behind.
The five trends include:
1) China's emergence as a dominant player in the low-carbon market,
2) global oil majors' shift to renewable energy,
3) big corporate brands moving to 100% renewable power,
4) the rise of electric vehicles and expiration dates for gas-fuelled cars, and
5) energy getting smarter through digitization.
Energy, Disrupted concludes that Canada can—and should—position itself strategically as the transition to clean energy accelerates.
Disruption, after all, is par for the course.
QUOTES
"Canada should be clear-eyed about the opportunities and challenges that come with global energy disruption. We should be deliberate. Let's invest in this transition and make sure Canada is a global leader in clean energy technologies and services, so that we're exporting solutions to meet growing global demand."
—Merran Smith, Executive Director, Clean Energy Canada
"Canada is home to a number of cleantech companies that are absolutely killing it. They're world-leading, proving we have the talent here to succeed. Canada's large corporations and oil sector, on the other hand, need to come up with game plans to manage the risks and seize the opportunities that lie ahead."
—Dan Woynillowicz, Policy Director, Clean Energy Canada
KEY FACTS
40% of clean energy investment in 2017 occurred in China, as did roughly half of all plug-in electric car sales.

While the world's biggest oil majors—including Shell, BP, Statoil and Total—are increasingly investing heavily in renewables, the same cannot be said of Canadian oil companies.

Only one Canadian corporation (TD Bank Group) has joined the RE100, a group of multinationals committed to running their operations entirely on renewables—compared to 41 companies in the U.S. and 25 in the U.K.

By 2020, 217 models of electric car will be available worldwide, up from 97 at the start of 2016.

Canada had a record 13 companies on the Global Cleantech 100 unveiled in January. Seven were in B.C. alone.

Australia will be home to the world's largest virtual power plant, drawing on 50,000 digitally connected homes with solar panels and batteries.
RESOURCES
Report |

Energy, Disrupted: Tracking the Energy Revolution 2018
FOR SOCIAL MEDIA (feel free to share)