Clean Energy Canada | Quebec's gas car ban spotlights need for Canada-wide approach
November 16, 2020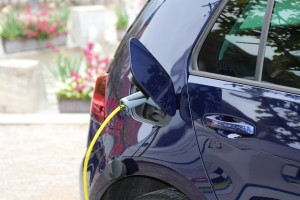 OTTAWA — Joanna Kyriazis, senior policy advisor at Clean Energy Canada, made the following statement in response to Quebec's decision to phase out the sale of gas cars as part of its 2030 Plan for a Green Economy:
"We welcome Quebec's newly released plan to build a clean economy, in particular, its decision to ban the sale of gas cars after 2035. The announcement joins a growing number of similar commitments from around the world, signalling that global transportation is headed in a zero-emissions direction.
"Indeed, the province's latest announcement follows in the footsteps of California's recent move to make all new car and truck sales zero-emission by 2035 (a policy that is likely to be adopted by other states), as well as B.C.'s plan to sell only electric vehicles by 2040.
"Quebec has been a trailblazer when it comes to EV policy in Canada. It was the first province to introduce a requirement that automakers sell a minimum percentage of zero-emission vehicles, and it offers some of the most generous electric vehicle incentives in the country—from rebates for used vehicles to support for home charging stations. Last year it was responsible for half of Canada's EV sales.
"Quebec and British Columbia are already home to the vast majority of EVs for sale in Canada. With Quebec's new commitments announced today, these two provinces are set to pull even further ahead. We clearly need a national approach to zero-emission vehicles—one that makes clean cars more affordable and accessible to Canadians, no matter where in the country they live." 
KEY FACTS
Quebec's new Green Economy Plan includes the following zero-emission vehicle commitments:

1.5 million electric vehicles on the road by 2030.
No new gasoline-powered vehicle sales as of 2035.
55% of city buses and 65% of school buses electrified by 2030.
100% of governmental cars, SUVs, vans and minivans and 25% of pickup trucks electrified by 2030.
Strengthening the province's zero-emission vehicle standard.

Once the Quebec plan is implemented, 35% of Canada's light-duty vehicle market will be under an internal combustion engine vehicle ban.
More than a dozen countries around the world have announced plans to phase out the sale of new fossil-fuel-powered cars by 2050 or earlier.
In September 2020, California's governor signed an executive order directing that all new passenger cars and light-duty trucks sold in California must be zero-emission by 2035. Shortly after, New York and New Jersey set similar goals.
Canada has set light-duty zero-emission vehicle sales targets of 10% by 2025, 30% by 2030, and 100% by 2040. Transport Canada estimates that zero-emission vehicles will make up only 4% to 6% of all new light-duty vehicles purchased by 2025 and 5% to 10% by 2030.
RESOURCES
Op-ed | "Ottawa wants more electric vehicle manufacturing in Canada. What will it take?" (Toronto Star)
Media Brief | What is a 'zero-emission vehicle standard' and why does Canada need one?