Clean Energy Canada | New federal Clean Fuel Regulations represent a step forward for climate action
June 30, 2022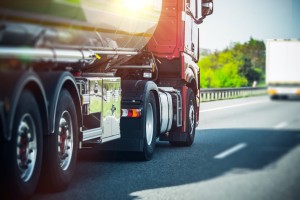 OTTAWA — Joanna Kyriazis, clean transportation program manager at Clean Energy Canada, made the following statement in response to the federal government's publication of the final Clean Fuel Regulations:
"Clean Energy Canada welcomes the publication of the Clean Fuel Regulations, a cornerstone federal climate policy that's been six years in the making.
"Together, the transportation and oil and gas sectors account for over half of Canada's carbon emissions. The new regulations help cut pollution from these sectors while supporting industries—like clean hydrogen and biofuels—that will be increasingly in demand as the world transitions to net zero.
"The regulations will also support the build-out of EV charging infrastructure, which, combined with other policies and incentives, will help make EVs more accessible and convenient for Canadians hoping to avoid sky-high prices at the gas pump.
"While the final regulation makes some concessions, the policy still represents a win for Canada's efforts to cut pollution. We'll watch its real-world impacts closely, and Canada can course correct as needed.
"In the meantime, we hope the federal government rides this momentum to advance other key climate policies like the zero-emission vehicle mandate and clean electricity standard, ensuring these get out the door much quicker than six years. After all, there's no time to waste."
KEY FACTS
The transportation and oil and gas sectors each accounted for 159 and 179 megatonnes of emissions respectively in 2020—more than half of Canada's total.
The federal government's Emissions Reduction Plan requires that transportation emissions are reduced to 143 megatonnes and oil and gas emissions are reduced to 110 megatonnes by 2030.
According to Environment and Climate Change Canada, the Clean Fuels Regulations would help cut up to 26.6 megatonnes of greenhouse gas pollution in 2030.
The Clean Fuel Regulations set increasingly stringent requirements on fuel producers and importers to reduce the carbon intensity of transportation fuels such as gasoline and diesel.
The new regulation is designed to come into effect in 2023 at 25% stringency, gradually increasing to 100% by 2030. But even in eight years, when the regulation is in full force, the measure will add only between 6 to 13 cents per litre of gasoline.
The federal government's forthcoming zero-emission vehicle supply mandate will ensure that at least 20% of new vehicle sales are electric by 2026, at least 60% are electric by 2030, and 100% are by 2035.
The federal government has also introduced a complementary program, the $ Clean Fuels Fund, to support clean fuel production in Canada, including advanced biofuels and hydrogen projects.
B.C., California, and Oregon also have similar regulations in place.
A recent Clean Energy Canada analysis compared the total ownership costs of a number of popular electric car models with gas-powered equivalents. With just one exception, the electric version of every car analyzed was cheaper, usually significantly so. The analysis found that the electric Hyundai Kona, Canada's second best-selling EV in 2021 is $17,800 cheaper to own than the gas-powered Kona when gas prices are $2 per litre.