Clean Energy Canada | Media Statement: Alberta Takes Positive First Steps Toward Greater Climate Action
June 25, 2015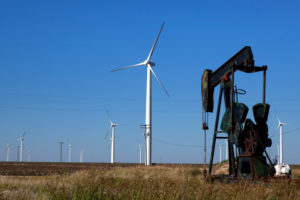 Today the Government of Alberta renewed and slightly strengthened the system it relies on to encourage large polluters to reduce their greenhouse gas pollution. The Specified Gas Emitters Regulation—which targets only the province's largest emitters—had been scheduled to expire at the end of this month.
More significantly, Environment Minister Shannon Phillips also announced the creation of an advisory panel that would consult with Albertans and, separately, the oil and gas sector, on how best to achieve achieve "real, demonstrable reductions in greenhouse gas emissions."
With  today's announcement, Alberta has clearly recognized the need to bolster its existing system while taking the time needed to formulate a more substantive climate action plan.
The following comments may be attributed to Dan Woynillowicz, Director of Policy, Clean Energy Canada:
"Today's announcement sends a clear and critical message to industry and to Albertans: This is a first step; expect more robust climate action to follow. This is a welcome departure from the previous government's persistent delays."
"As we're seeing around the world, carbon pricing is rapidly becoming the 'new normal.' Even leading Alberta oilsands producers are calling for a more effective carbon price in the province. It's a critical component of an effective approach to reducing pollution."
"We believe Alberta can and must embrace climate leadership, and look forward to a strong and effective suite of policies later this year. Today's news sends an important signal both inside and outside Alberta, and is a solid set of first steps."