Clean Energy Canada | High gas prices? There's a policy for that, and it helps combat climate change
May 21, 2019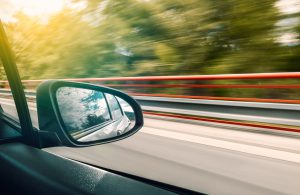 As seems to happen on a near annual basis, the price at the pump is in the news again.
It's a lot of finger-pointing and not much problem-solving, despite the fact that we've heard this story many times before. And yet there's at least one solution that can help reduce the pain at the pump, and it may be the only one that actually helps cut carbon pollution: cleaner, more fuel-efficient cars, SUVs and pickup trucks.
Thanks to regulations designed by the Obama administration, and adopted by former Prime Minister Stephen Harper, they've been getting better in recent years. But requirements for continued improvement in the years ahead are now under threat as President Trump moves to weaken them.
Since 2011, Canada and the U.S. have aligned their pollution standards for cars, pickup trucks and SUVs. These standards are set to increase between 2020 and 2025, meaning that fuel efficiency would improve with each model year. Which makes sense: who doesn't want a more efficient car or truck that helps them get more mileage per buck?
But in response to lobbying from automakers (who are profiting from sales of their bigger, less efficient vehicles) and the oil industry (which fears declining demand for gasoline), the Trump administration recently decided to weaken these standards.
California, which has the power to set its own pollution and fuel efficiency standards, is fighting back by taking the Trump administration to court. The Golden State, along with sixteen others, is concerned about air pollution and climate change and wants to keep these stronger standards in place. If Canada were to join them, together we would make up more than half the market.
This leaves Canada with a question. Do we hold the line and maintain the current standards with California and others, or do we follow Trump's lead and weaken them? The decision has implications for both our environment and our wallets.
A recent report released by federal scientists showed that Canada is getting hit harder than the rest of the world by climate change, and the effects are being felt across the country. The historic flood events impacting communities in New Brunswick, Manitoba, Quebec, and Ontario this week are unfortunate examples. The results of our high-emitting behaviours are getting real.
Little surprise, then, that Canadians want to see action on climate change. And accounting for about 25 per cent of Canada's total emissions, the transportation sector is a big part of the problem. If Canada were to follow Trump and weaken its vehicle efficiency standards, we'll lose important ground when it comes to meeting our 2030 pollution reduction targets and international commitments under the Paris Agreement.
These standards don't just cut pollution, they also keep money in the pockets of Canadians by making cars less expensive to fill up. While more fuel-efficient vehicles have a slightly higher sticker price, this can be recouped in a few years, beyond which drivers come out ahead. The International Council on Clean Transportation predicts that the average car built to comply with 2025 standards, for instance, will save about $383 per year on fuel. That same analysis finds that pickup trucks and SUVs built to 2025 standards would see an annual savings of $662. Trump's rollback would lead to higher fuel bills with higher polluting, less efficient vehicles.
In a recent public opinion survey conducted by Pollara on behalf of Clean Energy Canada, two-thirds of Canadians were supportive of the current vehicle emission standards. They frequently cited cutting pollution, improving public health, improving vehicle efficiency, and spending less on gas as reasons for their support.
When asked whether the federal government should maintain, strengthen or—as Trump is doing—freeze the standards in 2020, just 14 per cent favoured a freeze (compared to 27 per cent who said strengthen, and 36 per cent who said maintain).
Thankfully, there's reason to be optimistic. The federal government has signalled that it's likely to stay the course with California and others, though no final decision has been made.
To quote Environment Minister Catherine McKenna in a recent speech, "I believe Canada must very seriously consider following the leadership of California on vehicle efficiency regulations. We cannot afford to roll back clean technology—we need to advance it and make it affordable for everyone."
Canadians drive cleaner cars and pay less on gas today because these standards exist, and they'll pay less tomorrow if we keep them in place. This one's a no-brainer.
This post was co-authored by Joanna Kyriazis and originally appeared in the National Observer.