Clean Energy Canada | First Ministers' Meeting lays groundwork for first truly national climate plan
March 3, 2016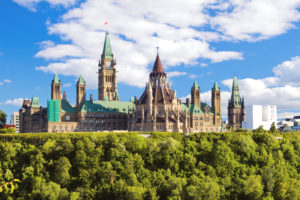 VANCOUVER—Merran Smith, executive director of Clean Energy Canada, made the following statement in response to the conclusion of the First Ministers' Meeting in Vancouver today: 
"Today's agreement promises to deliver a Canadian first: a truly national plan to hit a climate target. That's an incredibly important commitment.
"A strong climate plan is also an economic plan for Canada, one that will help position us for success and prosperity in the growing clean energy economy.
"There is a huge opportunity for Canada if today's agreement succeeds. Clean energy set a global record last year, with over a third of a trillion dollars invested—but Canada's investment dropped by 46 per cent from the year before. We need to listen to that wakeup call, and agreements like today's can help push us in the right direction.
"This is not going to be easy. Canada's provinces have very different climate and energy challenges. But building a clean energy economy requires leadership from the very top, and from every part of this country. Today's agreement gets the right people—federal and provincial leaders from coast to coast to coast—working to make Canada's clean energy transition a national success story. 
"In the months ahead, our federal and provincial leaders need to craft a clean energy plan for Canada. Today's agreement starts a conversation that's not just about what we're going to cut, but about what we're going to build."