Clean Energy Canada | Feds' carbon pricing plan will leave you better off
October 23, 2018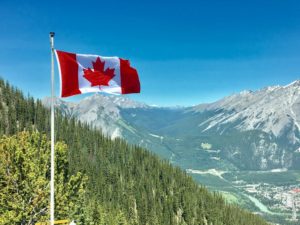 VICTORIA — Merran Smith, executive director at Clean Energy Canada, made the following statement in response to the federal government's detailed plan to put a price on carbon pollution:
"Putting a price on pollution works. It cuts pollution and spurs innovation in our economy. We have seen this in B.C., Quebec and many other jurisdictions in North America and around the world, so it's an important addition to the federal government's policy toolkit.
"The government is taking the right approach, ensuring Canadians are incentivized to cut pollution—but aren't punished if they can't.
"In fact, most Canadians will come out ahead, with bigger tax rebates than what carbon pricing costs them. And you can increase those savings by adopting solutions in your day to day life: more efficient lights and appliances, by getting an electric car or taking transit.
"While there aren't many politicians in Canada who still deny the science of climate change, many still deny that there are practical solutions—or simply refuse to show their hand. Frankly, that's just as reckless.
"Climate change was once thought of as a crisis for our grandchildren. The truth is we're already living through it, we're already paying for it—things will get much worse unless we constantly strive to do more. Doing less is simply not an option."
Merran Smith is available for interviews.
KEY FACTS
Recent analyses from the C.D. Howe Institute and Canadians for Clean Prosperity have recommended an approach to rebates similar to the one adopted by the federal government. Canadians for Clean Prosperity found that the average household would get more back than federal carbon pricing costs them—no matter their income bracket or the province they call home.

In a survey of 365 economists with climate expertise, 81% said that carbon pricing was the most efficient way to cut carbon pollution.

90% of Canadians are concerned about climate change, according to a recent poll from Abacus Data. Two-thirds are very or extremely concerned.

The Insurance Bureau of Canada has noted a "rise in claims as a result of increases in severe weather events related to climate change." From 1983 to 2004, insured losses from catastrophic disasters averaged $373 million a year (in 2015 dollars). From 2005 to 2015, the annual average loss more than tripled, growing to $1.2 billion a year.