Clean Energy Canada | Federal support for heat pumps will improve affordability for Canadians, but a carbon price exemption sends the wrong signal
October 26, 2023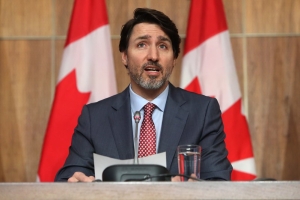 OTTAWA — Mark Zacharias, executive director at Clean Energy Canada, made the following statement in response to the federal government's support for Altantic Canadians' energy bills:
"With fossil fuel prices soaring once again, it is absolutely right that governments should help those feeling the crunch, and increased support for families getting off of expensive heating oil and onto heat pumps will do just that.
"In fact, a Nova Scotian family can shave $940 off their monthly energy costs by adopting energy solutions like EVs and heat pumps, according to a recent analysis from Clean Energy Canada. And that's including equipment costs.
"But by making heating oil temporarily exempt from carbon pricing, the federal government may leave Canadians with the impression that carbon pricing—as opposed to fossil fuel inflation—is the culprit for skyrocketing heating oil prices. Since 2020, the carbon price on heating oil has increased by 12 cents per litre, while the average price for heating oil is now 75 cents higher. Canadians are overwhelmingly feeling the impacts of geopolitics and fossil fuel inflation, not a climate policy.
"Economists agree that carbon pricing is one of the most cost-effective ways to transition economies away from fossil fuels. And only by ditching fossil fuels altogether can Canadians be free from the volatile price swings that come from a reliance on oil and gas.
"To that end, we applaud the federal government's increased support for Canadians as they upgrade their heating oil systems to money-saving heat pumps, starting in Atlantic Canada where heating oil is most common. Incentives for heat pumps had previously existed, but this will make the decision even easier for more families. As will the new $250 rebate offered as part of the program, which will help ease the financial burden in the short-term as residents unlock long-term savings.
"Clean energy is already more affordable than fossil fuel energy, but accessibility is also key. With today's announcement, the federal government is helping even more people unlock those savings. But sending the right message is also important."
KEY FACTS
A Halifax resident could save $1,432 a year by switching oil heating for a heat pump, according to a study by Natural Resources Canada.
Fuel oil heating prices have increased around the world and are not specific to Canada.
Since the start of 2020, the carbon price has increased the cost of furnace oil by 12 cents per litre, while the average retail price for furnace oil (light fuel oil) is currently 75 cents above the 2020 average.
As of 2020, there were 514,000 households primarily heating with heating oil in Canada, of which 211,000 (41%) were in the Atlantic provinces.
Families could save as much as $10,000 a year by adopting a few clean energy solutions like EVs and heat pumps, according to a new Clean Energy Canada report.
The International Monetary Fund recently described carbon pricing as a "necessary" policy in the fight against climate change.
RESOURCES
Report | A Clean Bill