Clean Energy Canada | Fall Economic Statement has dollars for climate action
November 30, 2020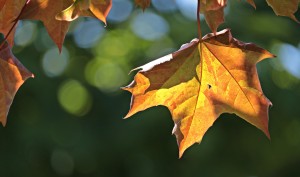 VICTORIA — Merran Smith, executive director at Clean Energy Canada, made the following statement in response to the federal government's Fall Economic Statement:
"Investing in a clean COVID recovery will help create lasting jobs, economic resilience, and a fairer playing field for more Canadians—while also combating the forces of climate change that threaten our way of life.
"Two weeks ago, the federal government enshrined its carbon pollution targets into law. But meeting targets will not be possible without making the right investments in Canada's clean economy, and we are pleased to see some of these made in the Fall Economic Statement.
"In particular, we welcome:
$2.6 billion to help Canadians make their homes more energy efficient;
$287 million to make zero-emission vehicles more affordable for Canadians and $150 million to ensure charging stations are accessible and conveniently located;
and $7.3 million to create a public-private Sustainable Finance Action Council to enhance climate disclosures and help investors identify low-carbon investment opportunities.
"These investments are an important step toward cutting emissions and building an economy that is more inclusive and resilient. We look forward to seeing measures in the federal government's imminent climate plan update that will ensure Canada's economy remains globally competitive."
KEY FACTS
The federal government recently introduced legislation that legally commits it to reduce Canada's carbon pollution from the 729 megatonnes in 2018 to its stated goal of net-zero emissions by 2050.
Compared to funding for fossil fuels, clean stimulus creates nearly three times as many jobs for every dollar invested by governments, according to McKinsey.
A recent survey conducted by the University of Oxford of 231 leading economists found that clean stimulus policies have historically been the most cost-effective way to jumpstart economies—and would likely be so now.
A recent report from the Canadian Energy Regulator found that, if the world continues its current trajectory of tougher climate action, Canadian oil and gas consumption will decrease by 35% by 2050, while renewable and nuclear consumption will grow by 31%.
Germany and France have each set aside 30% or more of their national stimulus plans for green projects. The U.K. recently released £12 billion of government investment to create 250,000 clean energy sector jobs.
RESOURCES
Report | Final Report from the Task Force for a Resilient Recovery (Merran Smith sits on the task force)
Op-ed | 'Clean stimulus' isn't idealistic, it's good economic policy (iPolitics)
Submission | Submission for the Pre-Budget Consultations in Advance of the 2021 Federal Budget