Clean Energy Canada | Global clean Energy Investment Soared in 2015 Despite Fossil Fuel Crash: Analysis
February 29, 2016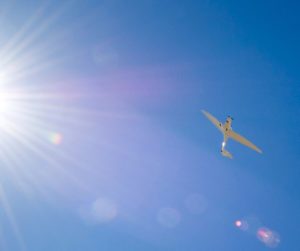 Backgrounder | Communiqué de presse | Document d'information
---
VANCOUVER—New clean energy deals were widely expected to stall last year as the price of oil and other fossil fuels declined around the world. Instead, growth in the clean energy sector beat expectations, delivering the best year yet with a record US$325 billion invested globally in clean energy.
That's one of the surprising trends identified in A Year for the Record Books, the latest report in Clean Energy Canada's annual Tracking the Energy Revolution series, which identifies clean energy market trends globally and in Canada.
The report also highlights other significant developments in 2015:
Canada experienced a 46 per cent decline in investment —from US$7.4 to US$4.0 billion—compared to 2014. Canada ranked eighth in global investment.
The top-five destinations for clean energy investment dollars were China (US$110.5 billion), the United States (US$56 billion), Japan (US$46 billion), the United Kingdom (US$23.4 billion), and India (US$10.9 billion).
More money was invested in renewable power (US$325 billion) than in new power from fossil fuels (US$253 billion)
Between 2009 and 2015 the cost of wind power in the U.S dropped 61 per cent, while the cost of solar power fell 82 per cent
2015 marked the first time that more money was invested in clean energy in developing countries (US$167 billion) than developed countries (US$162 billion)
QUOTES
"A third of a trillion dollars was invested in renewable power in 2015—that's serious money, and it set a new record for global clean energy investment, even in the face of stiff competition from cheap fossil fuels."
"The cost of producing clean energy keeps dropping, and the fuel—sun, wind, water—is free. There's no wonder clean energy is gaining momentum around the world. It stands in stark contrast with fossil fuel markets, which have seen such high highs and low lows."
"Clean energy is taking off because it offers value that can't be beat—it's local, so it offers energy security. It's a climate solution. It reduces health issues from smog. It's increasingly competitive, and there's big money to be made."
"Look at the world's fastest growing economies—they are going renewable. 2015 marked the first year we saw more money invested in clean energy in emerging economies than in developed countries. This presents a tremendous opportunity for Canadian clean energy companies looking to grow beyond our borders."
"The fact that we have a patchwork of provincial policies and haven't had new federal policy support for renewable power caught up to Canada last year, with investment dropping 46 per cent. But new renewable energy targets from Alberta and Saskatchewan, along with the federal government's interest in getting more clean energy onto the grid, mean that 2015 should be an anomaly, rather than the start of a negative trend."
— Merran Smith, Executive Director, Clean Energy Canada
---
Editor's note (April 11, 2016): This media release has been updated. An earlier version included an erroneous figure for total renewable energy investment. The correct value is US$325 billion.