Clean Energy Canada | New draft federal regulations are key to making EVs more available and affordable to all Canadians
December 21, 2022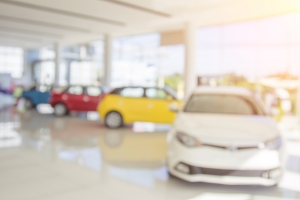 OTTAWA — Ekta Bibra, senior policy advisor at Clean Energy Canada, made the following statement in response to federal government's new draft design of its regulated zero emission vehicle sales targets (also known as a zero-emission vehicle mandate):
"When it comes to electric vehicles, one simple fact holds true around the world: countries with strong EV policies have more electric cars on the road. And regulated zero-emission vehicle sales targets have been shown over and over again to be one of the most effective ways to support EV uptake.
"The progress made on the federal government's new regulated zero-emission vehicle sales targets is good news for a majority of Canadians, who are inclined to switch pump for plug when they buy their next vehicle.
"Currently in Canada, the two provinces with their own version of a mandate—B.C. and Quebec—are kilometres ahead when it comes to EV sales. In B.C., one in five new cars sold in the third quarter of 2022 were electric, compared to one in 13 in Ontario. This new Canada-wide policy is desperately needed to even the playing field and ensure that Canadians from coast to coast can access the cost-saving benefits of going electric.
"In fact, a recent Clean Energy Canada report found that Canada's most popular EVs would generally save drivers more than $10,000, compared to a similar gas car. And another recent study found that regulations to phase out gas cars by 2035 would cut EV prices by 20% as automakers are forced to sell more affordable models, instead of just luxury EVs, in order to meet their targets. In short, regulated ZEV sales targets are key to making EVs both more available and more affordable.
"Most countries that have successful policies in place have used simple, immediate financial penalties for automakers to ensure compliance with the rules. However, under the newly proposed Canadian regulation penalties would need to be legally enforced. This creates complexity, uncertainty and is a time consuming process. We look forward to working with the federal government to ensure that the regulation is well-designed and in keeping with best-in-class policies elsewhere in the world.
"This new policy marks a crucial fork in the road for Canadian climate action. It's exciting to see the federal government take the high road toward cleaner, more affordable cars for all Canadians."
Key facts
Transportation makes up 24% of emissions in Canada, and passenger vehicles make up around half of that.
Clean Energy Canada analyzed a number of popular electric car models earlier this year, comparing their total ownership costs with that of gas equivalents. The analysis found that the electric Hyundai Kona, Canada's second best-selling EV in 2021 (after the Tesla Model 3), is $10,500 cheaper to own than the gas-powered Kona over its lifetime assuming a gas price of $. If gas prices were to average $2, as we've seen in parts of Canada this year, the electric Kona is $17,800 cheaper to own than the gas-powered Kona.
Four of the top five countries overall in the newly-released EY Electric Vehicle Country Readiness Index are also ranked in the top five for EV regulation (China, Norway, UK and Germany). A spokesperson said, "It is clear that there is a strong correlation between overall success and the strength of regulation."
A recent report from EY pointed out that, "if countries want to reduce their emissions from vehicles and help meet climate targets through a move to EVs, then it is clear that regulation is absolutely key"… A recent study from Environmental Defence found that a mandate consistent with Canada's 2035 gas car ban would cut EV prices by 20% as automakers are forced to sell more affordable models, instead of just luxury EVs, in order to meet their targets.
Resources
Report | The True Cost
Poll | Six in ten Canadians believe an electric vehicle will ultimately cost them less than a gas car
White Paper | How Canada can design a truly effective zero-emission vehicle mandate
Video | Canada's Zero Emission Vehicle Mandate