Clean Energy Canada | Climate leadership requires an all-of-government approach
November 20, 2019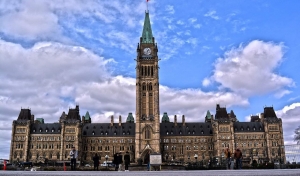 VICTORIA — Merran Smith, executive director at Clean Energy Canada, made the following statement in response to the appointment of the federal cabinet:
"This election made one thing clear: Canadians want climate leadership. We hope Prime Minister Trudeau and the ministers he announced today will work to deliver it.
"Climate leadership means putting all hands on deck. It means every ministry considers the climate impact of every policy choice and every investment. It means every ministry is a climate ministry.
"For this government to deliver on its mandate, it must leave Canadians with a sense of pride. Climate leadership isn't only about reducing pollution on a chart—it's about action that Canadians can see benefitting their daily lives and their communities.
"The ministers announced today have diverse backgrounds, come from all parts of the country, and have the experience and expertise to build a sustainable economy.
"But it's not just ministers that must lead. Every member of parliament and every party is responsible for seeking out opportunities to cooperate, to build consensus, and to chart a path forward that unifies Canadians behind the future we need. We look forward to supporting them all in doing so."
KEY FACTS
67% of Canadian voters want the new Liberal government to either "enact the climate change policies they campaigned on" (37%) or to "enact stronger climate change policies than they campaigned on—to do more at a faster pace on this issue" (30%) (source)
A strong majority of Canadians believe the transition to clean energy has more economic opportunity than economic downside. 71% say "if we are thoughtful in planning a transition from fossil fuels, Canada's economy can be even more successful in the future." 86% believe "the pace of innovation in clean energy and technologies is quick, and Canada must be amongst the leaders in this energy transition." (source)
RESOURCES
Poll | Two-thirds of Canadians want to continue or increase climate efforts under minority government
Report | The Fast Lane: With smart policy, Canada's clean energy sector is poised for growth as fossil fuels slow down