Clean Energy Canada | Canada risks falling behind its G7 peers on decarbonizing heavy industry
May 18, 2023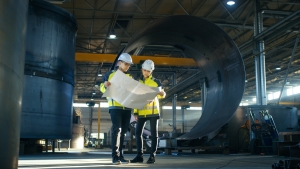 TORONTO — As the G7 summit gets underway in Japan, Canada could take a leadership position among G7 members in decarbonizing its industries. But the federal government isn't yet taking full advantage of this opportunity, a new white paper finds.
With climate and energy among the major topics to be discussed at the summit, eyes will be on each country's policy actions and emissions performance. Heavy industries—such as steel, cement, and chemicals—are responsible for around a quarter of global energy system emissions. Accordingly, as jurisdictions look to cut climate pollution, demand for cleaner industrial products is on the rise.
Canada is well-placed to make the most of the expected technological gold rush, but its current policies and investments are insufficient relative to some of our G7 partners, the white paper finds. Specifically, Canada is falling behind on the development and deployment of the necessary cleantech and policies needed to support clean industry—like buying clean (where governments preferentially buy cleaner construction products for public projects).
The paper identifies a number of ways Canada can move smarter and faster on this issue. Namely, it should follow in the footsteps of G7 partners by building a more comprehensive clean industrial policy approach, creating investor certainty, and delivering demand-side policies, all while supporting workers as they transition to low-carbon industries.
With its clean electricity supply and existing world-class industries, Canada has the opportunity to be a G7 leader, not just a follower. Industry support, the right investments in research and development, and market-building could position Canada as a hub for the clean technologies that will be critical in the coming decades.
KEY FACTS
Heavy industry is directly responsible for around a quarter of global energy system emissions. When indirect emissions (from electricity use and imported heat) are included, the total rises to 45%.
The steel, cement, and chemicals sectors account for 70% of these emissions.
The G7 group has an outsized role to play in addressing the climate crisis. The group accounts for 40% of global GDP, 13% of the world's population, 30% of global energy demand, and 25% of the world's energy-related CO2 emissions.
Due to the long lifetimes and slow turnover of industrial plants (around 40 years for steel and cement, with major refurbishments after 20 to 25 years), there is only one investment cycle between now and 2050.
Many of the technologies needed for net-zero industry are still at prototype or demonstration stage.
RESOURCES
White Paper | Decarbonizing Industry in Canada and the G7
Report | Money Talks