Clean Energy Canada | Canada joins countries around the world in raising its climate ambition
April 22, 2021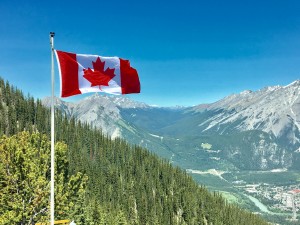 VICTORIA — Merran Smith, executive director at Clean Energy Canada, made the following statement in response to Canada's new climate target announced at the U.S. Climate Summit:
"Today marks a pivotal moment in the global effort to fight climate change. The new, more ambitious climate targets announced by economies around the world signal that the transition to clean energy is accelerating fast.
"We commend Canada's decision to increase its 2030 emissions target from 30% below 2005 levels to between 40% and 45%, although note that it falls short of the 50% target set by the U.S., and even further short of those put forward by the U.K. and the EU.
"While we would have liked to see Canada match the U.S. on climate ambition—and we hope the target settles at 45% rather than 40%—targets are only part of the picture. New targets provide direction and motivation, but the long and hard work of meaningful climate action comes in the years that follow.
"It's important to note that Canada has been doing such work since it signed the Paris Agreement in 2015, while America's efforts were derailed under Donald Trump. New U.S. plans to reduce emissions could face congressional hurdles or supreme court challenges, something Canada's carbon price only recently finally overcame.
"Crucially for Canada, today's announcements indicate that its largest trading partners are increasing their climate ambition. The message is clear: the world wants more clean energy and low-carbon goods and less fossil fuel.
"Canada is well-positioned to capitalize on this new reality, but only if we quickly take the necessary steps. Canada already sells its abundant clean electricity to several U.S. states, and it is in talks with America about supplying the minerals and metals required for the production of electric vehicles. Meanwhile, our clean electricity grid means that many Canadian-made goods, like steel and cement, are lower carbon than international peers, giving them a competitive advantage as countries look to cut carbon.
"It also means that transportation, at a quarter of our national emissions, is a key area where Canada can take action in order to achieve its new target. Since our electricity grid is already mostly clean, the vehicles we plug into it are additionally so.
"At the end of the day, targets are only waypoints. It's the climate-fighting, economy-shifting actions to reach them that matter most."
KEY FACTS
Canada has announced a new target of reducing emissions by 40% to 45% below 2005 levels by 2030.
The U.S. has announced a new target of reducing emissions by 50% below 2005 levels by 2030, up from its previous commitment of 26% to 28% below 2005 levels by 2025.
The U.K. recently announced a new target of reducing emissions 78% below 1990 levels by 2035.
The EU's member states and parliament have agreed in principle to a legally binding target of reducing emissions by 55% below 1990 levels, up from a previous target of 40%.
Japan announced a new target of reducing emissions by 46% below 2013 levels by 2030.
Australia is one country that declined to increase its climate target, which remains at 26% to 28%.
Canada's most recent budget positions it to reduce emissions by about 36% below 2005 levels by 2030, achieving reductions beyond Canada's previous target of 30%.
RESOURCES
Op-ed | Bold climate targets matter as Canada gears up for U.S. summit, but real action matters more
Poll | Most Canadians want Canada to be 'world leading' or 'among the most ambitious' when it comes to shifting to clean energy and clean technology
Release | Federal budget lays foundation for a cleaner, fairer Canada