Clean Energy Canada | Canada Infrastructure Bank funding will help redraw the EV charging landscape
September 28, 2022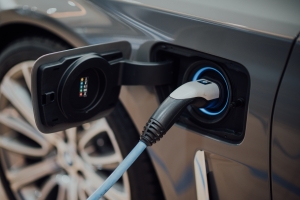 VICTORIA — Mark Zacharias, executive director of Clean Energy Canada, made the following statement regarding the launch of the Canada Infrastructure Bank's $500 million zero-emission vehicle charging and hydrogen refuelling infrastructure initiative.
"Electric vehicles are not only critical in the fight against climate change—they're also the single best solution to soaring gas prices. EVs are ultimately cheaper to own than gas cars over their lifetime, and the $500 million announced today to support the expansion of Canada's charging network will help make driving one even more convenient for more Canadians.
"While Canada is currently home to roughly 22,000 public EV chargers, that number is but a small fraction of the 200,000 needed by 2030 as Canada accelerates toward its zero-emission vehicle sales requirements. Today's funding will help redraw the EV charging landscape.
"With costly climate catastrophes adding up and sky-high gas prices eating away at family budgets, the need to electrify our vehicles has never been more urgent—for both our planet and our wallets.
"Canada, however, needs a well-rounded policy package in order to catch up with much of Europe and Asia, where EV adoption is happening at a more rapid pace.
"Broadly speaking, Canadian governments have three necessary gears to speed up EV adoption. First, offering purchase incentives to make EVs more financially accessible upfront (like rebates). Second, ensuring automakers are actually delivering enough EVs to meet Canadian demand (the federal government's forthcoming zero-emission vehicle mandate). And finally, investing in charging so that all Canadians can conveniently plug in wherever they live.
"Charging is a critical part of Canada's EV puzzle, and the Canada Infrastructure Bank added a key piece to the table with today's announcement."
RESOURCES
Report | Canada's New Economic Engine
Report | The True Cost
Poll | Ontarians are interested in electric vehicles, but lack of provincial action is a barrier
Op-ed | What can feds do to support emerging electric vehicle industry?
Op-ed | 'Climate action equals smaller energy bills' is the message every Canadian needs to hear