Clean Energy Canada | Biden administration an opportunity for Canada to define a new kind of energy relationship
January 20, 2021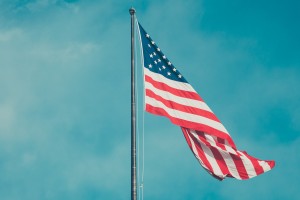 VICTORIA — Merran Smith, executive director at Clean Energy Canada, made the following statement in response to the inauguration of President Joe Biden:
"We would like to congratulate U.S. President Joe Biden and Vice President Kamala Harris on the beginning of a historic term in office.
"It's historic in many ways, but among the most significant is this government's approach to climate change. The world's largest economy is positioning itself to compete and lead in a cleaner world. And it's in Canada's economic interest to be inside the tent with our largest trading partner—not opposing it.
"Today, the U.S. rejoins the Paris Agreement and, more critically for Canada, Biden is revoking the permit given to the Keystone XL pipeline. The signal is clear.
"We must listen to this new administration when they tell us what they want more of: clean energy and low-carbon goods. And what they want less of: fossil fuels and emissions-intensive products.
"The good news is that Canada has an abundance of clean power to sell our neighbours, which we already do with California and New England. Biden wants America to be run entirely on clean electricity by 2035.
"We also have a strong cleantech sector with world-leading innovators making waves abroad. Their market is about to get a whole lot bigger. But we also must ensure all sectors across our economy are competitive. The new U.S. will be favouring cleaner and cleaner imports, from metals and minerals to steel and vehicles.
"Canada is starting from a place of tremendous advantage. We must now rebuild our relationship with our closest ally, ensuring that Canada is a prosperous partner—and a global leader—alongside the United States of America."
KEY FACTS
President Biden has announced a number of day one executive actions, including rejoining the Paris Agreement and rolling back President Trump's environmental actions.
Two out of three Canadians (66%) believe that President Biden will follow through on his promise to make climate change a major priority, while three out of four (77%) want Canada "to move our economy at a similar pace towards clean energy so we don't become uncompetitive with the U.S. economy," according to a recent poll by Clean Energy Canada and Abacus Data.
President Biden has promised to spend US$2 trillion over four years creating a cleaner economy while ensuring the U.S. reaches net-zero emissions by 2050.
The EU has dedicated 30% of its historic stimulus package for the clean economy, or more than half a trillion euros for green purposes over seven years.
RESOURCES
Op-ed | Forget Keystone—Canada needs a cross-border clean energy economy (National Observer)
Report | Taking the Wheel