Clean Energy Canada | B.C. Throne Speech Sees Opportunity in Decisive Climate Action
September 8, 2017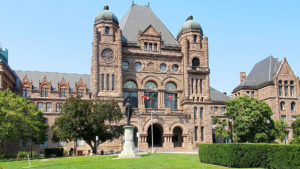 VANCOUVER—Merran Smith, executive director of Clean Energy Canada, made the following statement in response to the B.C. government's speech from the throne:
"Decisive action to address climate change is exactly what is needed—and has been lacking in B.C. in recent years—so the government's commitment to doing everything it can on climate change is encouraging.
"The government clearly understands how efforts to cut pollution will create new opportunities for British Columbians, sparking innovation and creating jobs. At the same time, it can help make life more affordable by enabling people to use less energy and keep more money in their pockets.
"The transition to a clean economy will require new infrastructure, technologies  and services. Our analysis has shown that a well-designed clean growth and climate strategy for B.C. would see 270,000 new jobs created in the next decade.
"From cleantech, to mining, to forestry and other sectors, British Columbians and local businesses will benefit from leadership that cuts pollution and creates opportunity."
KEY FACTS
A 2015 study by Clean Energy Canada and Navius Research found that strong climate leadership would attract an additional $5 billion of renewable energy investment to B.C. over the coming decade.
Clean Energy Canada estimates that, with a well-designed clean growth and climate strategy, 270,000 jobs would be created in B.C. by 2025. For instance, British Columbians would see 210,000 jobs added in the knowledge and service sector, 35,000 in the resource sector and 29,000 in clean energy and technology as the province works to cut carbon pollution and build a clean growth economy.
Households stand to benefit too. New climate policies would help British Columbians save money by using less energy. An average rural household would save $1,200 a year and urban households would save roughly $900 a year, simply by replacing worn-out furnaces and old vehicles over the next 15 years.