Clean Energy Canada | Alberta court rules on federal carbon price
February 24, 2020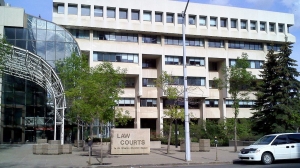 TORONTO — Sarah Petrevan, policy director at Clean Energy Canada, made the following statement in response to the Alberta Court of Appeal's ruling that Ottawa's federal carbon price is unconstitutional:
"Today's ruling is disappointing and out of step with similar rulings in both Ontario and Saskatchewan, as well as clear evidence about the climate change impacts already being felt across Canada.
"Less than a year ago, four out of five of Canada's major federal parties voted to declare a climate emergency. We need to focus on taking more action from coast to coast. If a province backslides and does less, we need a federal government that will step up to fill the gap.
"Globally, each of the last five years all ranked among the five hottest on record, with Canada warming twice as fast as the rest of the world. The resulting increase in extreme weather—like fires and floods—means that soon some Canadian homes could be uninsurable. Canadians are seeing firsthand just how important it is that we fight climate change—and most believe that our governments must lead on this.
"We need to use all the tools we have in the toolbox and we need to get them to work now, across Canada."
KEY FACTS
For the second year in a row, the Parliamentary Budget Officer's review of the federal carbon pricing system concluded that because of the Climate Action Incentive rebate, "most households will receive higher transfers than amounts paid in fuel charges" and "The net benefits are broadly progressive by income group. That is, lower income households will receive larger net transfers than higher income households."
A 2019 poll revealed 78% of Canadians believe carbon pricing should be part of a government climate plan. 
The Fort McMurray fire was 1.5 to 6 times more likely because of climate change, while the 2017 record-breaking B.C. wildfire season was 2 to 4 times more likely.
RESOURCES
Poll | Broad support for a range of policies—including carbon pricing—to help reduce emissions and fight climate change
Release | Ontario court validates federal authority to implement effective and fair national climate policy
Release | Saskatchewan court validates federal authority to put a price on pollution