Clean Energy Canada | With or without Site C, the future of B.C. is electric
December 11, 2017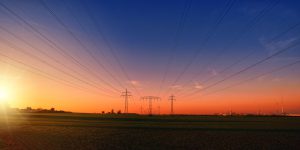 We've reached peak Site C.
You can't turn on the TV, open a newspaper or scroll through Twitter without hearing about B.C.'s multi-billion-dollar Site C mega-dam. And depending on the day and who's being interviewed, it's either the best or worst thing possible for the province.
Central to the debate is whether or not B.C. will require the electricity that Site C would generate. The B.C. Utilities Commission (BCUC) concluded that demand would likely be lower than what B.C. Hydro has suggested, and in this scenario an alternative portfolio of electricity generating projects could be delivered for a comparable cost to Site C. Consequently, many opponents of the project have embraced this lower-demand scenario.
Conversely, supporters of the project have made numerous arguments for why electricity demand will grow in line with B.C. Hydro's forecast. They reject the lower-demand scenario, believing that a higher-demand scenario makes continuing with Site C the preferred choice.
The BCUC deemed the lower-demand scenario most likely because it was constrained by the need to evaluate future demand within the context of existing government laws, policies and programs that affect how much power we might need in the future.
But in making its decision — which could come any day now — on whether to keep or cancel the project, Premier John Horgan's government isn't constrained by this. In fact, the provincial government must take into account how its priorities will impact future demand for electricity.
And here's the thing: Every credible study on cutting carbon pollution (while supporting sustained economic growth) finds that electrification — switching from fossil fuels to clean electricity — is key for deep reductions.
While the BCUC selected the lower-demand scenario as most likely, it also found that electrifying our economy would lead to greater demand than its lower-demand forecast. And for B.C. to hit its 2030 and 2050 climate targets, electrification is a must.
From heating homes and buildings, to fueling vehicles and powering industry, electricity will be a key enabler of a low-carbon future. This will be the case in B.C., as illustrated by modelling conducted by Navius Research, and across Canada. The seminal report, Pathways for Deep Decarbonization in Canada, found that even with energy efficiency doubling, Canada would need more than twice as much electricity by 2050.
Whether produced by Site C or other renewable energy projects, clean electricity in B.C. can power the next wave of resource development, from mining to natural gas. Increasingly, being a low-carbon producer and exporter is an advantage in the global marketplace. Companies like Toyota and Apple are now seeking out "green" aluminum, produced with renewable electricity, which can fetch a premium price. That's an important opportunity for Rio Tinto's aluminum smelter in Kitimat, which recently underwent upgrades that increased production by close to 50 per cent while halving pollution. There is a similar "green" push for the metals needed for electric cars. Electric cars require four times more copper than a gasoline car, and B.C. is a significant copper producer. By enabling a smaller carbon footprint, increased reliance on clean power can enhance the competitiveness of B.C.'s exports.
In short, the future is electric.
Does this tip the scales in favour of Site C? Not necessarily.
While the BCUC concluded Site C would be more economical than renewable alternatives in a higher-demand scenario, its analysis of alternatives was necessarily constrained, and it developed a single alternative portfolio. In reality, there are any number of permutations and combinations for when, how and where alternative sources of power — onshore and offshore wind, geothermal, marine and solar — could be built and integrated into the electricity grid. These technologies are fast-evolving, costs are falling further and more quickly than anticipated, and B.C.'s past experience with these technologies isn't necessarily illustrative of the future.
Predicting how much it will cost to complete Site C or build out other renewable sources is premised upon layer after layer of assumptions and uncertainties — it's crystal-ball territory. Ultimately, a broader view of the costs and benefits is needed.
The case for or against Site C isn't clear cut. A decision either way carries impacts and opportunities. How these are managed by the government — and communicated to British Columbians — is the true test for Premier Horgan and his government.
It's an opportunity to engage British Columbians in a much bigger, more integrated vision for the future of the province. A vision that includes ensuring life is affordable for British Columbians, creating new jobs and opportunities throughout the province, innovation and opportunity for B.C. businesses, cutting carbon pollution, and reconciliation with First Nations.
Whatever its decision this month, we stand ready to work with the government and British Columbians to ensure we have an electricity system that can power B.C. into a sustainable and prosperous future.
The province will be moving forward on key elements of its vision in 2018: conducting a review of B.C. Hydro, having B.C. Hydro update its integrated resource plan for electricity, developing an energy roadmap for the province, and strengthening its climate change strategy.
In short, the decision on Site C shouldn't be viewed as an endpoint — but rather a new beginning.
This article was co-authored by policy director Dan Woynillowicz and originally appeared in The Vancouver Sun.