Clean Energy Canada | 2016 Federal Budget Features Smart Spending on Clean Energy
March 22, 2016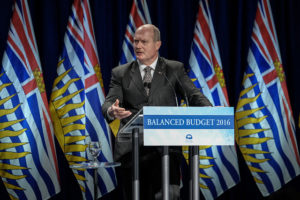 OTTAWA—Clare Demerse, senior policy advisor at Clean Energy Canada, made the following statement in response to the release of the 2016 Federal Budget: 
"Today's federal budget makes smart spending commitments for clean energy, presenting it as a good news story for Canada's economy as well as a climate solution.
"The budget starts fulfilling the Liberal government's platform commitments on clean energy, including funding for green infrastructure and clean tech investment in Canada's natural resource sectors. It also adds new investments—for electric vehicle charging, regional clean energy cooperation, and the nuts-and-bolts work of writing climate regulations and strengthening building codes—that will boost clean energy's momentum in Canada.
"All this represents a welcome change of direction for Ottawa, but today's budget also needs to be just the first chapter in a longer saga. Budget 2016 comes just weeks after First Ministers launched a process to reach a national climate plan, which should be ready to go into effect in early 2017—so next year's edition will need to build significantly on the work this budget has started."
RESOURCES
Op-ed | "Morneau budget is downpayment on dream green home" by Clare Demerse (published in the National Observer, March 22, 2016)